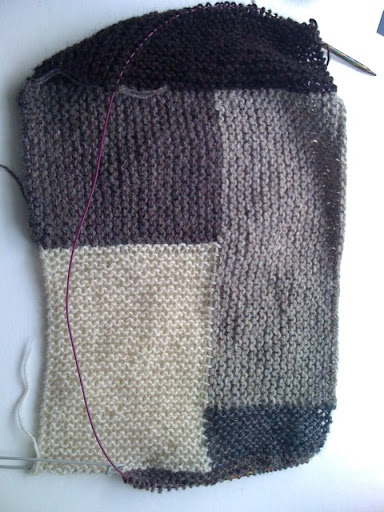 Went to visit
The Natural Fibre Company
mill in Launceston (Cornwall) yesterday whilst on a visit to my mum.
Amazing how much machinery & how many processes go into producing a ball of wool! VERY educational.
Bought a load of natural UK wool and started making a garter stitch blanket for home - the different breeds give a stunning variety of neutral colours. It's going to take a while - finished size is King size. This is what I knitted up last night - about a square foot...